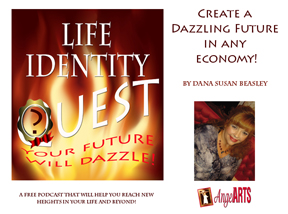 What if you could have a dazzling future regardless of what the economy is doing?
You can!
This is my passion–to help individuals and families create dazzling futures for themselves!
How?
Listen to this audio to find specific ways you can have a dazzling future NOW!
3 keys to a dazzling future NOW!
My secret to laser-focus productivity
Why finding a "why" for your life and business is essential to success
The secret to finding your callings
The number one attitude that can get you stuck for life!
How to stop chasing rainbows and instead attain your dreams
The truth about job security that employers won't tell you
Why now is the time to start a business
How to recession-proof your life
The essential ingredient your business needs to be successful
Ready for your dazzling future?
Click here NOW —> dazzlingfuture <—– to create a recession-proof life!
Want to download the Mp3 audio for your own success library and pass it on to others?
Click here today for your free access!