For media inquiries, please contact communications@angelarts.biz
A History of AngelArts and Dana Susan Beasley
AngelArts, a brand identity design firm and online publishing house, originally started in 2004 with the publishing of specialty art greeting cards.
Dana Susan Beasley, principal and publisher of AngelArts, is passionate about art and creating products. To that end, she has produced various art products and sells them online at places like CafePress.com.
While she loves creating art products, with the down economy she realized she had to focus on her most marketable strength and launch her new product, Brand Identity Quest. This is the culmination of over 17 years in the graphic design field. She created an extensive course with over 14 modules to help aspiring entrepreneurs and small business owners build effective brands that get noticed so they can survive and thrive in any economy.
Mrs. Beasley resides in Colorado Springs, Colo., with her husband, Travis, and school-aged son, Sam. A homeschooling mother, she divides her time between her business and her role as teacher to her special needs child.
A graduate of Colorado State University (CSU) in 1990, Mrs. Beasley has always showed a great interest in publishing. While at CSU, she was the editor of the campus literary magazine, the yearbook, and started her own arts anthology.
After college, she worked for The Navigators, a Christian organization headquartered in Colorado Springs. In her job as graphic designer and also as a freelance designer, she realized that clients needed to be educated about the process of design.
After resigning in 1998 and getting married, Mrs. Beasley began to pursue her dreams of being an entrepreneur. Thus AngelArts was born.
Brand Identity Quest Products
Brand Identity Quest Online Tutorial Series
14 lessons
video bonus lessons
case study
surprise lessons
interactive PDFs
Brand Identity Quest Webinar Workshop Series
14 modules
Video bonus lessons
Case studies
Surprise modules
Live tutorials
Interactive PDFs and webinars
Press Releases
Brand Identity Design Webinar Course Created by Homeschooling Mom
Brand Identity Design Webinar Course Created by Homeschooling Mom to Help Families Overcome Financial Hardship
Awards
All-Star Contact by Constant Contact, March 2011
Colorado Balloon Classic logo contest winner, 2007
Previous Interviews
Homeschooling Online–Teaching the Art of Branding with Natural Parenting Style
Stress Stories–I Had a Financial Meltdown in the Midst of Raising a Child with Special Needs!
Meet Dana Susan Beasley in the Be! Inspired Cafe!
Dana Susan Beasley–You Won't Even Believe Her Story!
Internet Marketing, Mentor, and Coaching Webinar hosted by CEO Gerald van Xerxa
Published Articles
Top Tips for Women in Business
Small Business Women Start Up–How to Brand Yourself
Tips for Time Management and Organization
Various articles on CWAHM.com
Various articles on EzineArticles.com
The Old Schoolhouse Magazine Online Digital Edition, Christmas 2010
Published Books
Do-It-Yourself Vacation Rental Branding
Pictures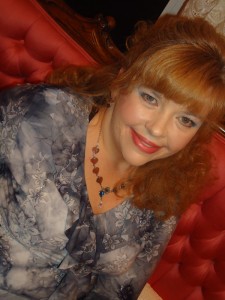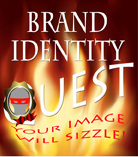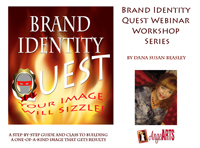 Media Contact Information
Dana Susan Beasley communications@angelarts.biz Voice: 719/785-4814 Fax: 719/622-6846