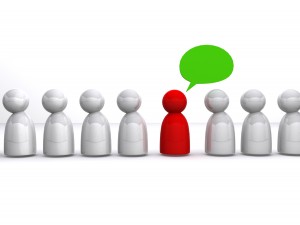 Logos for companies communicate the Unique Selling Proposition of a business. A logo is more than an image, it is the representation of the company's brand. A logo image is what helps distinguish a business from another, IF it's designed effectively.
An ineffective logo will leave a company flat. It will not stand above the crowd. It will not be recognized and get any exposure.
This spells disaster for a business, especially a small business!
How can you create a serious brand that attracts attention?
Here are five steps that will ensure you get the exposure you need to skyrocket your profits!
1) Thoroughly analyze your business mission, goals, passions, skill sets, strengths, weaknesses, etc. The more you know about what makes you and your business unique, the better brand you will make.
2) Who is your target market? The more details you have on this, the better. What is the pain your market experiences? What are they afraid of? What solutions are they looking for?
3) Analyze your current branding materials. This includes everything. Your signage if you are a brick and mortar store, your website, business cards, blogs, email messages, newsletters, brochures. Look at these as objectively as you can and ask yourself these questions: a) Is there a consistent look to them or does your branding on all these materials look different? This can lead to confusion for your target market! b) Is your brand/logo appealing to your specific target market? Will it connect with them? If you make a modern, hip-looking brand, for instance, and your audience is affluent seniors, you will not connect with this audience. In fact, you will most likely turn them off. And vice versa!
4) Have the logo professionally designed. Do not use cookie cutter logos! Why? These logos are available to a wide market and not made specifically for your business. It will not be communicating your Unique Selling Proposition, you will not attract your audience, and your business will plummet. If you don't take your business seriously, a prospect will not take you seriously. Your brand is your most valuable asset. Invest wisely!
5) Make sure your brand is professionally produced on marketing materials, websites, and collateral. It is a shame to have a wonderful logo and then produce a business card that is subpar. When a prospect visits your website and the logo is all jagged and fuzzy, they unconsciously feel distrustful of your business. It's really a big turn off!
If you can't hire it out to a professional design contractor because of lack of funds, learn how to do it yourself. Or at least learn about the process so you can outsource the logo design to any Internet freelance company.
Pay attention to these steps and you will have a logo that will attract attention and that means your profits will skyrocket!
Want to learn more about creating a brand that will attract attention? Take my free mini video course which includes a mini free report!
Ready to get more help? I am starting a new branding course for the Spring! The course includes a free trial until on or around February 29 and if you reserve your seat before February 9, you will receive an early bird discount. But hurry! Reserve your seat now before it fills up! Space is limited!
CHAT
© Amritanshu Singh | Dreamstime.com