On Saturdays, I am instituting a new feature. Each week I will display an item from my portfolio!
Today's item is a dance flyer I did for a local dance studio: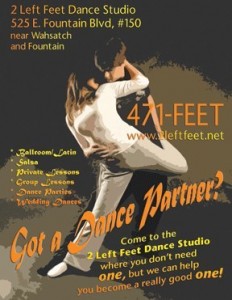 I did this in Photoshop, using a picture my client had. I used the filter feature to make it » Read more..