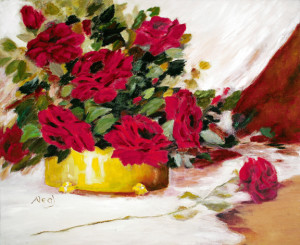 "What's in a name? That which we call a rose by any other name would smell as sweet." We all know that that famous quote by William Shakespeare applies to Juliet in Romeo and Juliet.
But do you know it's a crucial question to ask about your business?
What is in YOUR name? What is the meaning behind it? What does your name connote?
All these are important questions to ask when considering your branding.
Take my business name, AngelArts. Why did I choose that? Because I'm trying to be perfect? Never! It's because I want to point people to God through my talents in art. I am always reaching new heights in my life and I want to help others do the same.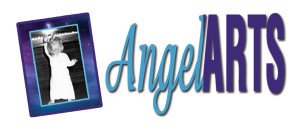 Where did I get the inspiration?
A picture my mother took of me when I was a child. I was reaching toward the piano to play it. I had to stand on my tiptoes. She thought it would make a cute Christmas picture, so she put a little halo on my head. To me, it encapsulates the meaning behind what I do with the talents God gave me.

How does that translate to the work I do today? Well, I think of the latest book I'm working on. Actually, while I've done many ebooks and designed printed books for others, it is the first time I will publish a book under my own company name.
It's a dream I've had for a long time. So my first book is combining my gifts in graphic arts and writing to point people to God by sharing with my readers that stress can be transformed into blessings. Every page of my book has been lovingly written, designed, and edited.
While I am reaching toward new heights in my business and my life, stretching myself in new ways, I am also challenging others to do the same in their lives.
That's the meaning behind my business name. That's why I do what I do. It's not always easy and there are times I want to quit, but my whole being is reflected in the name I chose for my company.
Because I want to make a bigger impact than just making a quick buck, or working hard for a little while and then getting a big payout. I want my work to mean something. I want my work to have a lasting legacy and be meaningful to the lives I touch.
What about you? What's in your name? What does it mean? What impact do you want to create with your business?
Would you like to leave a lasting legacy? Learn how to get started through my free ecourse that will give you the basics on how to have a wildly successful business. Click here now to enroll.
Victorian Roses painting by Ann Neal at AnnsBrushes.com