Announcing my Spring Extravaganza Sale!
You can listen to my FREE podcast here!

Here is my special sale: You can get $10 off the first month of my Brand Identity Quest Tutorial Lesson Series. And for a limited time, you can get 22 days of the FREE trial instead of 7! Hurry, this special offer ends June 30.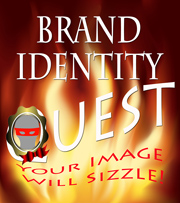 Plus, I have six spots left for my special bonus of free strategy sessions. You can schedule your sessions after June 30, after I get back from a sabbatical.
Just go to my page to find out more!