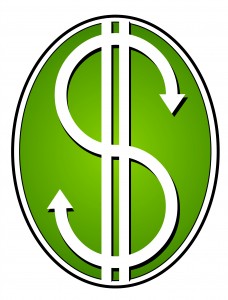 You want to increase business and you represent a company as a direct seller or network marketer. Your home office takes care of your branding. Your business cards come from them and they supply you with your marketing materials that you need to promote your business.
But what if you're missing something? What if there's a better way to increase business? An effective way you never thought about?
In this article, I am going to explain why you, as an associate of another company, need to have your own brand, beyond the brand that you are selling.
But first of all, what is a brand?
Even some well-seasoned business owners don't understand what branding is. And no, it's not just what cattle ranch owners do to their cattle!
But it is a mark that distinguishes you from above the competition. It signifies ownership. It builds name recognition. A brand is more than a logo. It is a relationship between you and your target market. And yes, it will increase business!
That's what marketing is all about. It is getting the word out about what you do to your prospects so you will be top of mind when they want to make a purchasing decision.
So if you are representing a company, why do you need your own brand? Here are three very good reasons!
1) You will distinguish yourself above your competition.
As a rep, you are not the only resource available for your particular product. In fact, there is a danger that the market can be saturated. How can you distinguish yourself and increase business? By branding.
For instance, if you sell a certain type of wellness product, you can brand yourself as a wellness expert. You can provide value to your customer beyond the particular item that you are selling. If you provide them value as a wellness consultant, your prospect is more likely to look to you for advice. You will be building trust and a relationship. When they need or want your product, they will think of you.
Now of course, a wellness expert is just one example. Perhaps another way to brand yourself is a relationship expert. This would be an ideal branding strategy if you sell gift items.
2) If the company goes bankrupt, your business will still thrive.
The harsh reality is that businesses fail. Some go through a restructuring process and then you are left in the lurch while the company works out the details. I've heard of many cases where this has happened.
Don't let this potential problem sink you! By creating your own independent brand, you can build a customer base that will follow you no matter what company you are representing. If the worst case scenario happens, you will be okay because you can adapt to the change and bring your customers along with you! And you will still increase business!
3) You can change passions over time or have flexibility to add more businesses.
As human beings, our interests change over time. Perhaps five years down the road you will realize that you don't love selling that particular item anymore. Something else may come along that excites you more. Or you may find other products that work in tandem with what you are offering now.
In either case, by having your own separate brand you are able to grow and change with ease. You will have a customer base that grows with you. And you will increase business!
So creating an independent brand for yourself is well worth the time and effort. The return on the investment you will make is absolutely priceless! Because then you will have a sizzling brand and dazzling future!
Do you want to find out more about how you can create a successful business? Take my free mini-course and build a lasting legacy based on time-honored principles.