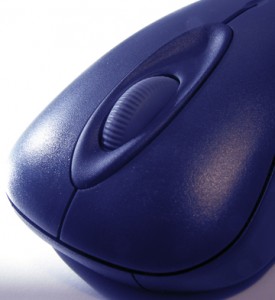 Awhile back I suggested that the number one software you should have in your business arsenal is financial software.
Here is the one for today's post:
Image manipulation software
First of all, what is this? Image manipulation software allows you to crop, size, format, and enhance photographs and artwork.
Why does a business owner need this?
Because of the Internet presence you need to have.
Face it, the Yellow Pages are dead. So how are you going to let your customers and prospects know about you?
Some key resources may be a WordPress site, your Facebook profile, LinkedIn, Twitter… these are just some of the sites available to help you spread the word about your products and services.
Images sell. As the saying goes, a picture is worth a thousand words. On the Internet, you need to make banners, profile badges, avatars… you name it.
But how do you do it?
Through image manipulation software.
My number one recommendation? Adobe Photoshop.
This is hands-down the best software out there. But understandably, It may be out of your price range. One of the best affordable software programs out there is Adobe Photoshop Elements. This is more of a consumer-level program and works just fine for web purposes.
Want a program for free? You can try Gimp.com or picmonkey.com.
There are actually many photo manipulation programs available. Just Google it if you want to find out more.
Don't want to mess with image manipulation software? Then you may want to hire a graphic designer. This is especially important for images like book covers and logos. If you are not a designer with thousands of hours of experience, there is no way you can objectively and effectively design a cover or logo that is up to professional standards.
Art is very subjective. You may look at your logo or cover and think that it is wonderful. But the truth is, it doesn't matter what you think. What matters is that it gets the response you want and need to make your project a success. To ultimately increase your bottom line.
If your logo or cover is not professionally done, then your prospects will know that you do not take your business seriously. They may ignore you entirely. How can they expect you to treat them as customers seriously? This may cause a disconnect of trust and credibility and result in ultimately lower profits.
I see this attitude all the time. At one networking meeting, a marketing director showed me her card with a great deal of frustration on her face. I looked at it and blinked several times. What did it mean? What did this company do? I had no idea from the logo. It was confusing and the marketing director was having a very hard time explaining the services of this company to prospects.
The owner, though, was "married" to the logo. He had come up with it himself and because of that he was fond of it.
But he had not done any market analysis to see if the logo resonated with anyone else or what kind of message he was trying to convey! He had no idea what his marketing objectives were when he created the image.
So whether you do it yourself through image manipulation software or hire it out to a professional, you need to stay consistent with your branding. And you need to know graphic design standards. You also need to understand how marketing objectives and analysis ties in to key decisions when designing images. If you don't have a brand, you need to start the process of getting one!
But branding is just that–a process that requires thorough analysis. It's not just a matter of putting a pretty logo or book cover up!
You may want to find some image software. And if you want to try Photoshop, they have a free 60 day trial! And not only that, you can get it their cloud service for around $20 per month!
Learn image manipulation software with graphic design standards and your brand will sizzle and your future will dazzle!
My branding tutorial course includes a whole bonus lesson on software and my online program includes several instructional videos in Photoshop as I show you how to create a logo.
Want to get started in learning about graphic design and Photoshop? Sign up for my 3-month tutorial program at http://www.BrandIdentityQuest.com