Low Cost Powerful Ways to Spark Growth in Your Business!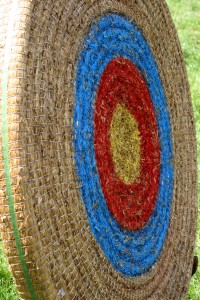 One of the first rules of blogging, design, and communication is to know your audience, your target market. This is extremely important in marketing, product development, and in business in general.
So what are some low-cost but powerful ways you can find out more about your target
market?
Below are some ideas I am practicing as I embark on some incredible changes in my
business. I will be blogging about this more in the next few months! But in the
meantime, here's some ideas to get you started in your own market research!
Now obviously, your first step is going to be choosing your own target market, your
niche. Don't be afraid to narrow it down! For instance, I just recently bought a
selling course for holistic practitioners even though I am an Internet publisher.
I can certainly apply what I learn to my particular situation!
The same is true for my business. My target market is the Christian homeschooling
family entrepreneur because I am one and that's who I can relate to the best. But
solopreneurs, small business owners, writers, students, artists, authors, coaches,
bloggers, and more can benefit from my courses as well.
So without further adieu, here's some ideas to get you started!
1) Make a Poll in Facebook. This sounds pretty obvious, but here's an additional
idea. Create a Facebook group just comprised of your target market.
This is exactly what I've done and it's an amazing source of information and support
for me. Plus, I have provided a service by creating a group of like-minded individuals
who can help one another through our journey through life. It's all about showing
up to serve your target market!
Facebook is full of blogging masterminds. Create one or get involved! Ask for feedback and you will get amazing support!
2) Use Survey Monkey. Survey Monkey is a service that will help you make surveys
and polls very easily and for little or no cost. They provide templates or you
can design your own. They have markets who want to take your surveys. You can put
them online, embed them in your websites, or send them to Facebook.
Email services such as Constant Contact (which is what I will be using early next month) offers survey services as an add-on. They have templates available which you can modify. Often it comes with a free trial.
3) Get to Know People Online and Offline. Just hang out and have fun! Be alert for
opportunities to serve! Get involved in groups and forums that is in your target
market. Ask questions. Listen. Go to networking groups and learn. Be a friend and
provide gold nuggets of information and you will learn a treasure trove about your
target market!
Above all, be yourself, be authentic! The other day, I got a huge compliment from one of my fans. I was just being me! She liked what she saw and wants to know more. That's what it's all about–building a relationship!
So now that you know the basic ways to survey your target market, what do you want
to ask?
You want to ask them questions about what problems they experience, what fears they
have, what they are afraid of losing, and what their biggest challenges are around
obstacle they face, just to name a few. You want to tie this in to a product or
service you offer.
For instance, one of the questions I often ask is, "What is your biggest challenge
around getting your brand designed?"
The more you get to know your audience, the more you can offer solutions to the
problems they face. And the more urgent these problems are, the more they will be
drawn to your business, IF you have done your homework and aligned your products
and services to precisely target your market!
And like I mentioned before, I will be conducting market research in the near future. Look for some posts along these lines.
I'm revamping my programs, including my ezines (which I have an extremely exciting vision which I can't wait to start!) so I REALLY value your opinions!
If you are ready to conduct powerful market research, your brand will sizzle and
your future will dazzle!
Want to get started right away on your sizzling brand and market research? Take my free video course and get my free report! Your dazzling future awaits you!
© AngelArt
© Oscar1319 | Dreamstime.com
Description:
Target board, traditional