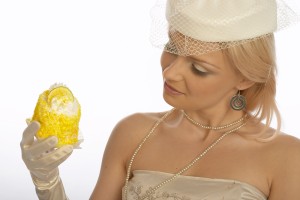 I just found out to my shock that Hostess is filing for Chapter 11 Bankruptcy!
Is this the death of the Twinkie as we know it?
And why should you care, besides missing these delightful sugar-laden treats?
As a huge fan of Ding Dongs (don't make jokes!) I would be sad to see Hostess go, but in reading about it I found a very important point that we must remember as business owners:
When you reduce the quality of your product, your company suffers. Period.
I saw an interesting conjecture that Hostess altered the recipe, making the cakes less tasty and more expensive. They could not, as I understand, keep up with market changes, especially the health consciousness that exists today.
Their brand suffered as a result.
My question to you is, how are you delivering your product? Is it surpassing customer expectations? I love the saying, "under promise and under deliver." Are you consistent with the quality of your product?
If you answer no to these questions, your brand is in danger of being damaged.
The Hostess company and the possible loss of the venerable Twinkie is a lesson to all of us to protect our brands by providing excellent products, period!
Want more information on how to make your brand stand out? Get my free mini video course!
Need immediate help? Sign up for my online self-paced tutorial course or my webinar mentor program. A new webinar program is starting in mid-February.
SWEET TOOTH WOMAN
© Kurhan | Dreamstime.com