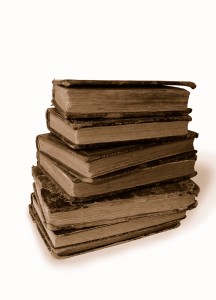 In this age of Internet marketing, you may be wondering, is print design dead? Well, let me ask you these questions?
What role did, if any, will print design play in the 2012 election?
How does print design help businesses? Churches? Charities? Artists?
But with everything going "green" why even care? Why is it important?
Here's my opinion as a graphic artist for over 17 years:
Print design is timeless. There is something about holding paper that is so much more enjoyable and has a different effect than just an ebook or website or film.
What are some examples of where you see print design?
Direct marketing
Product design
CD/DVD packaging
Books
Newsletters/magazines
Greeting cards
Think about it. When it's your birthday, would you rather receive an email or a card in the mail?
Even when a product is an ebook, like curriculum, there is still design to it. Or there can be to distinguish yourself above most ebooks out there, all created in Microsoft Word.
Think about Web designers. Some Web designers might be good at writing HTML code, but know nothing about design principles. Then there are web designers who know nothing about code!
Professional design stands out above the crowd, especially in these days when EVERYBODY thinks they are a graphic designer!
When you learn how to create unique designs that stand out and scream professionalism, you become more successful at reaching whatever your goal is for that project. It's the difference between a professionally designed website and a canned website.
Or a professionally designed brochure and a brochure made from a template. It's also the difference between having a bland brand and a brand that SIZZLES!
Would you like to have a brand that sizzles and learn the principles of print design? Check out my free mini video course at Make Your Brand Sizzle.
Want even more help in turning your brand into quality print design? Get step by step guidance through my online tutorial course at Brand Identity Quest.
OLD BOOKS
© Mietitore | Dreamstime.com