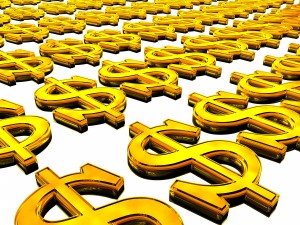 Making money with your brand. Is that possible? Absolutely!
One way to make money with your brand is to turn it into promotional products!
Promotional products are a great tool to increasing brand awareness.
Recently, I hired a dog groomer and she gave me a logo-branded key chain. Do you think I will keep that and call her next time I need a groomer? You bet I will!
Create a memorable product with your logo applied to it. One of my favorite products I tried was chocolates. When I passed that out to prospects, people remembered me for sure!
Turn your logo into a golf shirt or baseball cap. Wear it around town and you will be promoting yourself, building name recognition, sparking conversations, and yes, resulting in more leads and sales!
And you can turn your products into sellable items. Yes, you can make money from selling your logo branded products! A professional products consultant can help you find the best deal for high volume products, or if you want to create the items on demand, try CafePress or Zazzle.
But again, make sure your logo is consistently applied. And make sure it is applied with excellence!
By following these ideas, you will not only increase name recognition, you will make money with your brand!
Want more help with your branding? Join me in a journey to uncover your authentic identity! This 14-week extensive course will help you discover your passions and callings and find the audience that will most connect with you. You will turn this information into a well-constructed logo and then create name recognition through a strategic brand marketing plan you will develop.
Class starts soon! September 19 at 9 pm EST! And the first month is FREE if you enter the coupon code FREEWEBINAR upon checkout. This FREE offer applies to the webinar workshop program only. If you choose a more advanced level, enter the code and you will get a $47 discount off your first monthly fee.
Click here to reserve your seat today!