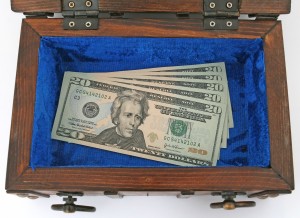 Making money. It's why we're in business, right? And don't we want it immediately?!
Well, here's my second idea for making money immediately with your brand: Make a plan and stick to it. Get your name in front of people everyday, whether online or offline.
Choose three or four online methods, like article marketing, video marketing, pay per click advertising, social media marketing, banner advertising. Decide on the frequency you will engage in these activities. Make a daily, weekly, and monthly blueprint of these activities.
Another important tip: track your marketing, especially ads! I recently did a banner ad campaign and loved that I could create tracking codes for each link. Next time I do banner advertising, I will know which websites to display my ads in and which ones to avoid! I will also do a spreadsheet. This will really help my efforts. I have a spreadsheet for all my content and it really helps me keep track of my marketing.
What about offline marketing? Create marketing materials and pass them out on a regular basis. One simple idea is to tuck business cards in books your target market reads at bookstores! Where is your target market in your geographical area? Be involved and be prepared to share your business and ALWAYS carry around your professional business cards!
You will be building brand recognition and your bottom line will be improved a ton sooner if you do nothing!
Do you want your brand to make you immediate money?
Join my webinar mentor program starting September 14 where you will learn how to make a brand that sizzles! My program includes a section on creating your own brand strategy!
Sign up now! The quicker you get started, the quicker your brand will make you money.
MONEY CHEST
© Lockstockbob | Dreamstime.com